Taken 04/15/2011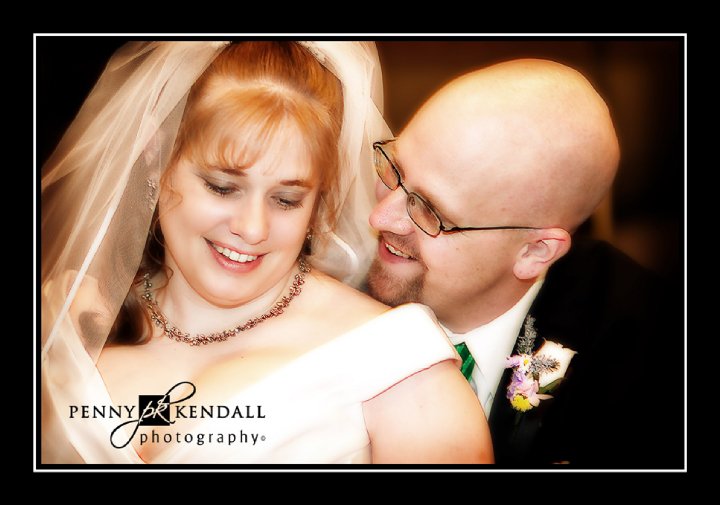 Taken Sept 2010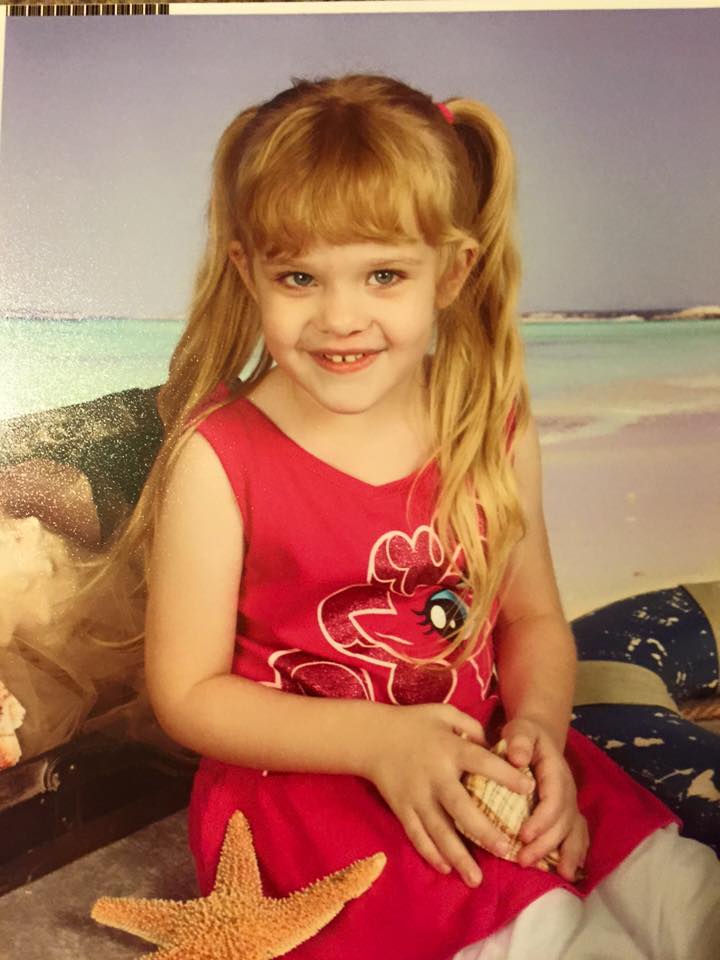 Avery Wynter Wade born April 30, 2011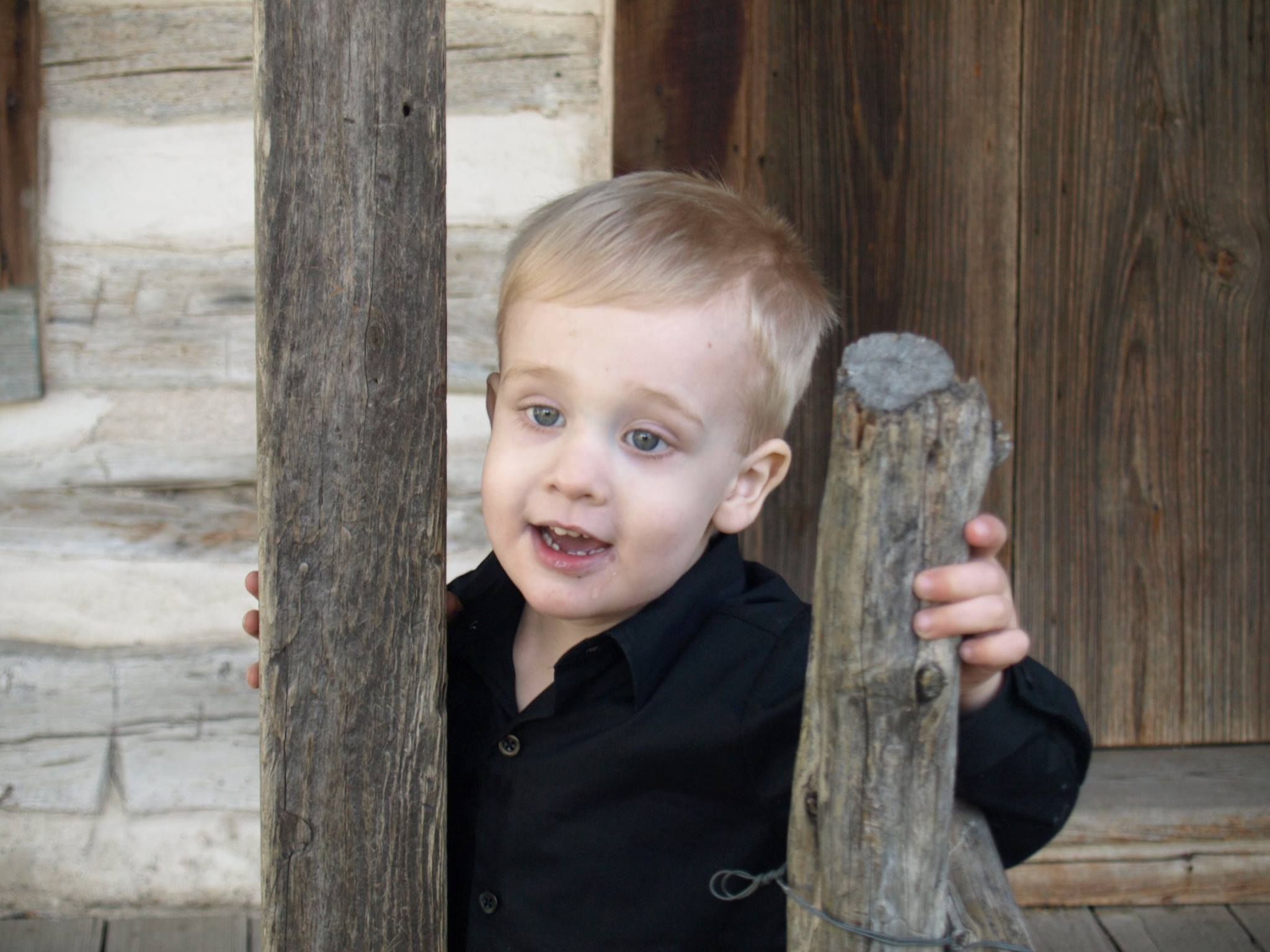 Kasen Robert Wade Born June 17, 2013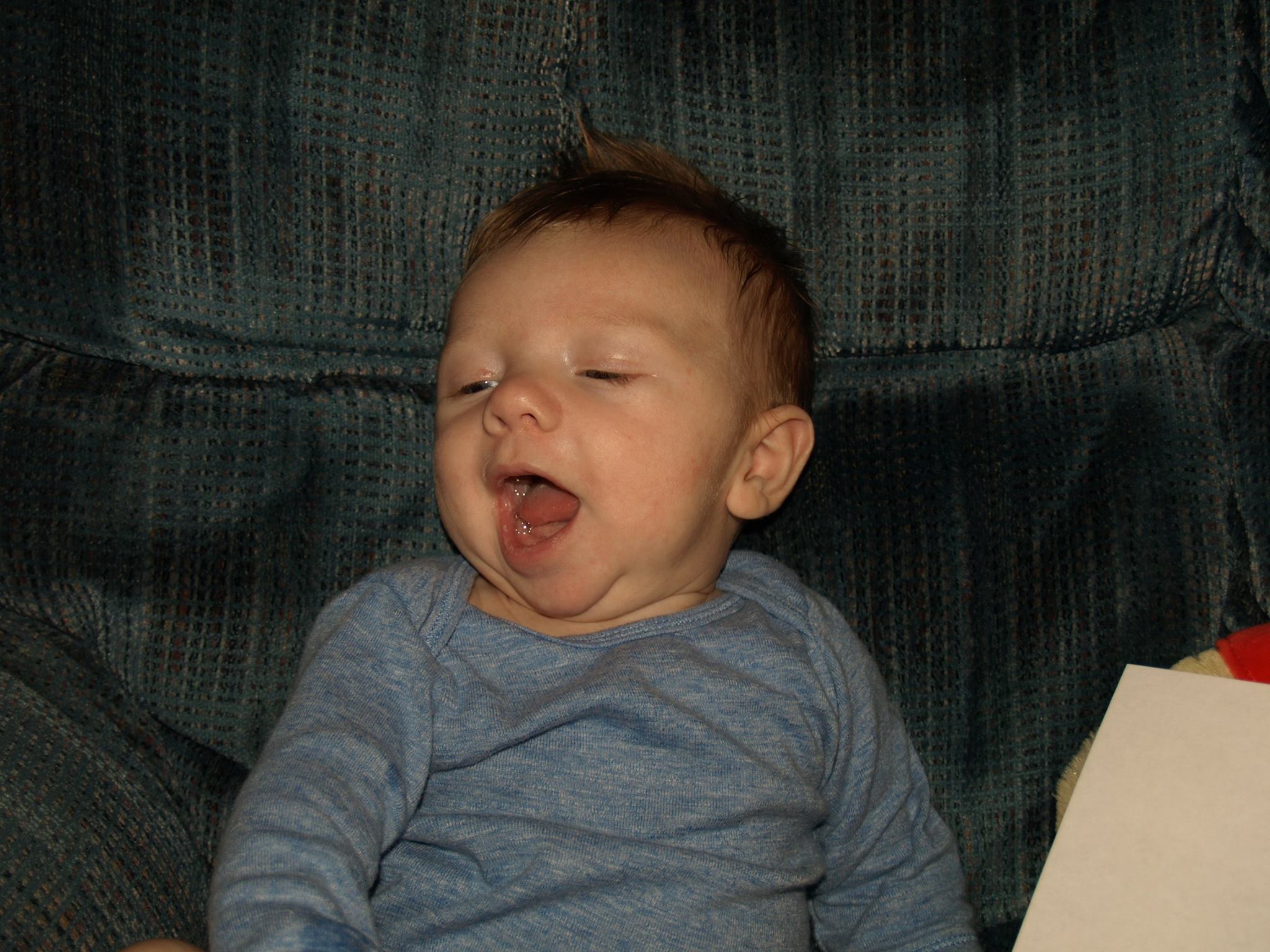 Matthew Roland Wade Born Sept 14, 2015
Kathie and Rob Swenson (Sept. 27. 2008 in Granbury, TX)
09/27/2008
Some general info on me and my family
!
I am 68 years young and I am retired from Securitas Security Services at the Comanche Peak Nuclear Power Plant. I was employed by Burns Security starting on August 26, 1983 as an Armed Security Officer and promoted to a Central Alarm Station operator several years later. Burns was eventually purchased by Securitas Security Services. I retired on Feb 24, 2011 after 27.5 years of employment. Comanche Peak is a nuclear powered pressurized water reactor (PWR) electric generating facility near Glen Rose, Texas.
My beautiful, wonderful wife, Linda Bishop Clarkson, to whom I have been happily married for 43 years, works at the Comanche Peak Nuclear Power Plant. Over the last twenty years, she has worked in the Operations Training Department, the Control Room as a Control Room Assistant, the Operating System Group, and is presently employeed in the Engineering Training Department.
My oldest daughter is Shannon Clarkson Rains. She graduated in May 1998 from Abilene Christian University with a BS in Agriculture Range Agronomy. She then earned a Master's Degree in Christian Ministry in Dec 2001 from ACU with an emphasis on children's and family ministry and education. In Sept 2014, she was informed by ACU that she has been accepted into the Doctor of Ministry program at ACU and will be working on that degree for several years. In July, 2016, Shannon joined the faculty staff at Lubbock Christian University as the Assistant Professor of Children's Ministy. From 2003 to 2016, she was employed as a Children and Family Minister at the Kingwood Church of Christ in Kingwood, Texas. Shannon's husband is David Rains, who is employed by Insperity in Kingwood, TX. He is presently working with new clients of Inspirity, setting up and troubleshooting their business management software used by Insperity and is now working out of his home office in Lubbock. Their daughter and our first grandchild, River Cadence, was born on Jan. 22, 2003. Their son, Reese Alexander, was born on Feb 4, 2009. Kristie Clarkson Wade is our oldest twin daughter and is also employed at Comanche Peak. She takes care works for the Maintenance Training Department in a similar capacity as Linda. Our middle daughter and oldest twin, Kristie, graduated from Abilene Christian University on Dec 15, 2006 with a BA in Business Administration Organizational Management. She is presently working for the Luminant Engineering Training Department. Robert Wade, who works in the Sporting Goods Department of Wal-Mart in Stephenville. They live about four hundred yards down the road from us (actually next door) down the road from us on our farm property near Walnut Springs. Their daughter, Avery Wynter was born on April 30, 2011, and their son Kasen was born on June 17, 2013. Their third child, Matthew Roland Wade, was born on September 14, 2015. Kathie Clarkson Swenson, our youngest twin daughter, is married to Robert (Rob) Swenson, of Roswell, New Mexico. Kathie and Rob now live in Brentwood, Tennessee where Kathie has a job working for a CHS, a hospital management company. She was moved by her company to the company home office in Franklin to help with forming a new division within the company and is now a Team Lead working with hospital refunds. Kathie graduated from ACU on May 8, 2004, with a BA in in Business Administration, Human Resource Management. Rob is working as an armed security officer at the Air Force Base near Nashville, TN
Linda and I are members of the Granbury Church of Christ, where we have taught 2nd grade bible classes from the fall of 2001 to the winter of 2015, and where I presently volunteer my photographic skills as the unofficial church photographic historian. Most churches do not photographically record many events and, as a result, do not have a lot of their history recorded in images for future viewing. Shannon, David, River and Reese are members of the Tahoka Church of Christ. Kristie and Robert are also members of the Granbury Church of Christ and teach in the elementary classes as needed. Kathie and Rob presently attend the Otter Creek Church of Christ in Franklin, TN.
My whole family is politically conservative and we identify with the conservative side of the Republican Party. I have been a Republican since I was 10 years old and don't plan to change--EVER! The present ultra liberal Democratic Party and its official political platform is the biggest single threat to the over all security of our wonderful country that has ever existed. I believe ultra liberalism and the progressive liberal movement in our government has got to be stopped before it causes the death of our country and the freedoms we enjoy.
Our Favorite Family Activity
Linda and I have enjoyed camping in the Rocky Mountains during the Summer and Fall and in Texas during the Spring, Summer, and Fall. We use our 2005 Nissan Titan Crew Cab 4x4 (see our 2005 vacation report in the photo gallery as to why we are in a Titan!) and a Forrest River ROO 23B hybrid/expandable trailer. Bear Lake, which is at apx 10,500 ft near Cuchara, has been a favorite place to camp for over 25 years. In the last several years, Williams Reservoir, 25 miles north of Pagosa Springs near the Weminuche Wilderness Area at approximately 9,000 ft elevation, has been added to that all time favorites list. We have also enjoyed camping a number of times at Silver Jack Reservoir south of the Gunnison River. It was at Owl Creek Pass to the west of Silver Jack that we saw our first Colorado grizzly bear, something that is quite rare in Colorado and a lot of people don't believe exists in Colorado anymore. Our favorite activity in Colorado has been driving the 4WD roads in the areas near our camp grounds. We love exploring and taking pictures of the remote areas that we four-wheel drive into. Unfortunately, when the little Nissan King Cab blew its engine on top of Raton Pass, that pretty much ended trips on the really rough and narrow 4X4 roads. The Titan we now drive, even though it is a tough truck, is just too large to take on many of those very narrow roads. Our favorite places to camp in Texas are Galveston State Park, Palo Dura State Park, Garner State Park, Martin Dies Jr. State Park, and Brazos Bend State Park. Although we have always loved camping in Colorado, we are presently not camping in Colorado as a protest of their restrictive firearms laws pushed through by liberal Democrats in 2013. Since Kathie and Rob have moved to Tennessee, we have decided to start exploring the camping available in the Appalachan Mountains. Linda and I are also members of Windham Travel Resorts. We also enjoy a owning a timeshare membership with Wyndam Resorts which we bought into about a year ago.
I am an active hunter, fisherman, and shooting enthusiast. Besides owning land that I can hunt and fish on, I also have my own 100 yard rifle range beside my house. I was one of the first Concealed Handgun licensees in the state when concealed carry went into effect and I strongly believe in the freedom of ownership of firearms that is provided by the 2nd Amendment to the US Constitution.
Linda and I are now actively involved in tracing our family ancestry. Finding our "roots" has been quite and eye opening experience. I started the searching while still working in security. In my spare time I would get on the computer and look for relatives and put them into my family tree that I started on Ancestry.com. This led both me and my wife to eventually become members of Sons of the American Revolution and Daughters of the American Revolution. I have recently found that one of my family lines came from Mayflower passengers. Another line was here before the Mayflower. I also have found one of my direct line ancestors, a 3rd great grandmother, came to Texas in 1834 and I am in the process of applying for Sons of the Republic of Texas. Linda has found that some of her ancestors came to Texas in 1832 while it was still under the rule of Mexico and Santa Anna. She had at least one relative who fought in the Texas Revolution at San Jacinto. If you are interested in beautiful architecture from 100 years ago, please visit my research on my grandfather and architect, Wiley G Clarkson. He made a huge impact on Fort Worth in the first half of the 20th century. I have traveled many miles looking for and photographing his projects across Texas.
Linda and I share a love for digital photography which she enjoys turning into beautiful scrap book pages using Adobe PhotoShop. Some of these photos are posted to this web site, however, most end up on FaceBook! I have been a licensed amateur radio operator, WC5WC, for more than 50 years. Please visit the amateur radio and photographic albums for more on the photographic hobby. My daughters, Shannon and Kristie both have amateur radio licenses. For more info on my radio hobby, visit my web site section on Amateur Radio, the first true social media!
My whole family is active on FaceBook. Send me a friend request and along with "I saw your web site" and I will immediately add you to my friends.